Inauguration of Ban Mhai Pattaná Primary School with Pasquale Pistorio, February 9, 2009
Pasquale Pistorio, President and Founder, together with His Excellency Italian Ambassador to Thailand Ignazio di Pace, local project coordinator and partner Gianni dalla Rizza of the Camillian Social Center, Elena Pistorio, Village Authority Mr. Anand Sokaku, Government Officer Mr. Wiwat Sokaku, and School Director Mr. Anak Takam, officially inaugurated the school campus complex built by the Pistorio Foundation in the village of Ban Mai Pattaná in Chiang Rai, Northern Thailand.  Present at the inauguration were also reporter/journalist Massimo Morello and photoreporter Andrea Pistolesi, as well as Foundation volunteers Carla David, and Foundation supporter Cipolat Dae Suk Enrico.
The primary school consists of 6 classrooms (primary school is 6 grades in Thailand), one kitchen, one canteen, separate toilets for boys and girls, and teachers' accommodations.  91 students are currently attending the school and the school can hold up to 200 students.  At the school, children are taught Thai and follow the Thai public school curriculum. The Foundation is reinforcing the English program and afterschool children are also given lessons on Aka culture, traditions and language.  The government provides two teachers (one teacher per 40 students) and the Foundation has supplemented the school staff with two more teachers.  The school serves three villages. Children from the other two villages stay in the boarding next to the school.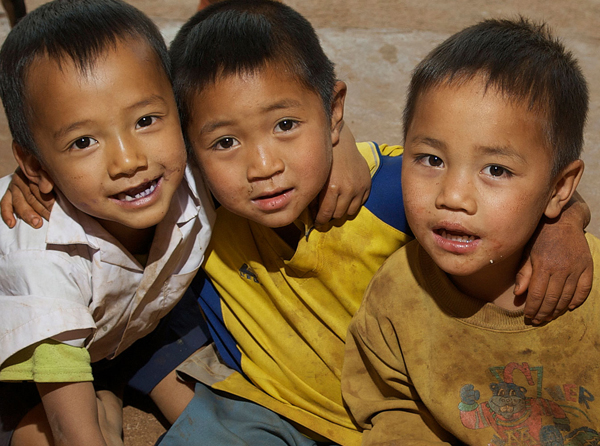 ---
Pistorio Foundation
Video of Projects
Ban Mhai Pattanà