Thailand Country Profile
| | |
| --- | --- |
| Government | Constitutional monarchy |
| Capital | Bangkok |
| Population | 65.5 million |
| Ethnic groups | Thai 75%, Chinese 14%, other 11% |
| Religion | Buddhist 94.6%, Muslim 4.6%, Christian 0.7%, other 0.1% |
| Language | Thai, English (secondary language of the elite), ethnic and regional dialects |
| GDP per capita | US$ 8,000 |
| Poverty: % of population living on less than US$2 a day | 25 |
| Infant mortality rate | 18.23 deaths/1,000 live births |
| People living with HIV/AIDS | 65,493,000 |
| Major infectious diseases (high degree of risk) | bacterial diarrhea, hepatitis A, dengue fever, Japanese encephalitis, malaria, leptospirosis |
In 1997 Thailand's economy, at the time one of the strongest in the region, collapsed under the weight of foreign debt. The economy has continued to improve over the years, but, due largely to political turmoil, has not fully recovered. The widening wealth gap was one of the underlying causes for political disruptions that culminated in the 2006 military coup. Separatist violence has plagued Thailand's Muslim-dominated southern provinces since the beginning of 2004. The violence intensified in July 2005 and again in February 2007.
On December 26, 2004 Thailand was hit by the powerful tsunami caused by the Indian Ocean earthquake. Approximately 8000 deaths were reported. The tsunami's destruction impacted the economy, especially the tourism and fishing sectors. This disaster produced a need to rebuild infrastructure, to fund new schools and orphanages for the affected Thai communities.
Educational Challenges:
| | |
| --- | --- |
| Literacy rate | 93.% |
| Pre-primary enrolment | 92 % |
| Primary enrolment | 94 % |
| Secondary enrolment | 71 % |
| Tertiary enrolment | 46 % |
Many children are not being schooled, especially unregistered children and the children of minorities and migrants.
Improvement is needed on the quality of education with greater emphasis on critical thinking and relevant skills.
Almost 900,000 children do not attend primary school or are enrolled several years too late.
Late enrolment in primary school causes children to be left behind.
As few as 43 % of children finish secondary school.
For every 100 boys in primary education there are only 93 girls.
The ratio of computers per student in secondary schools is 1:54.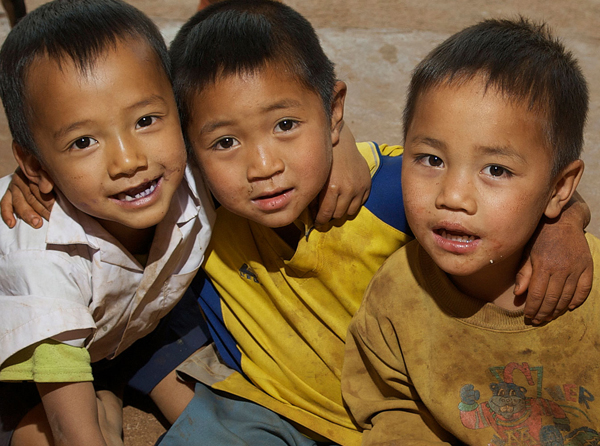 Pistorio Foundation
Video of Projects